Started: August 2005
Involved from: October 2006
Type of show: new music
Frequency: weekly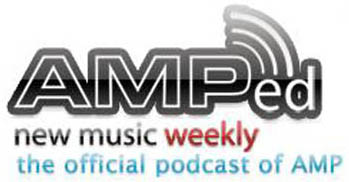 AMPed New Music Weekly is a collaborative show from the Association of Music Podcasting (AMP).
Every week the members of AMP submit one track from each of their shows and a different member each week hosts the show by introducing and playing the songs.
I've been submitting songs to AMPed on a regular basis since joining AMP in October 2006, and only three other members have submitted more tracks than me.
I have hosted AMPed on a semi-regular basis over the years and have always enjoyed the selection of music I've been given to play.
Search the site
Menu
Random Testimonial
~ Mike Holman (Multimedia Advisor, Runcorn CLC)

""Graham is an excellent e-learning teacher/consultant who has developed an amazing relationship with the people he has worked with over the past 4 years while at The Runcorn CLC. He has gained great respect though out the teaching establishment and with the pupils. Very knowledge on all things online and never happier trying to get a device working, he has been key to organising and delivering projects using various media types that other schools had never thought of using before to enhance and teach their lessons. Hard working, focused on the task with methodical planning, Graham has done a lot for education and the surrounding schools."

Mike Holman, Multimedia Advisor, Runcorn"
What's the little bird saying?