Started: August 2005
Involved from: October 2006
Type of show: new music
Frequency: weekly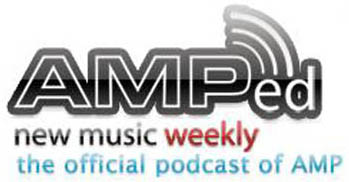 AMPed New Music Weekly is a collaborative show from the Association of Music Podcasting (AMP).
Every week the members of AMP submit one track from each of their shows and a different member each week hosts the show by introducing and playing the songs.
I've been submitting songs to AMPed on a regular basis since joining AMP in October 2006, and only three other members have submitted more tracks than me.
I have hosted AMPed on a semi-regular basis over the years and have always enjoyed the selection of music I've been given to play.
Search the site
Menu
Random Testimonial
~ Jen Garza (New York)

"Hi Graham, I don't normally write things like this but I love your podcast so much that I really felt like I should say thank you. I came across it accidentally while browsing through radio channels on iTunes a few months ago, and have been listening to it ever since. Thanks for taking the time to put together these absolutely beautiful collections of music. They help wake me up in the morning and put me to sleep at night. I'll be moving to London from NYC in a few weeks and I very much look forward to seeking out some of the artists you've introduced me to and attending their live performances! And maybe one day I will ask you to play something I've recorded... Thank you so much for this great podcast. Jen Garza, New York"
What's the little bird saying?