Started: August 2005
Involved from: October 2006
Type of show: new music
Frequency: weekly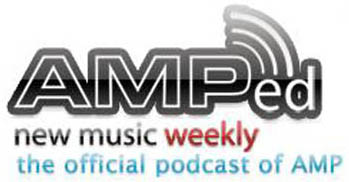 AMPed New Music Weekly is a collaborative show from the Association of Music Podcasting (AMP).
Every week the members of AMP submit one track from each of their shows and a different member each week hosts the show by introducing and playing the songs.
I've been submitting songs to AMPed on a regular basis since joining AMP in October 2006, and only three other members have submitted more tracks than me.
I have hosted AMPed on a semi-regular basis over the years and have always enjoyed the selection of music I've been given to play.
Search the site
Menu
Random Testimonial
~ Phil and Meryl Browning

"Just wanted to let you know how much we (and our friends Chris and Tina) enjoyed our night out at the View Two Liverpool Acoustic gig. As ever, a cracking group of talented artists in a lovely, friendly atmosphere. I can only imagine the hard work that goes into these special occasions and you guys deserve a big pat on the back for providing all your guests with a top night out! Phil and Meryl Browning - regular attendees at the Liverpool Acoustic"
What's the little bird saying?