Started: August 2005
Involved from: October 2006
Type of show: new music
Frequency: weekly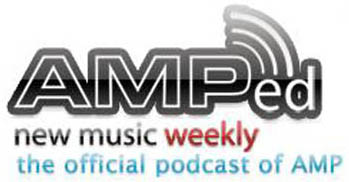 AMPed New Music Weekly is a collaborative show from the Association of Music Podcasting (AMP).
Every week the members of AMP submit one track from each of their shows and a different member each week hosts the show by introducing and playing the songs.
I've been submitting songs to AMPed on a regular basis since joining AMP in October 2006, and only three other members have submitted more tracks than me.
I have hosted AMPed on a semi-regular basis over the years and have always enjoyed the selection of music I've been given to play.
Search the site
Menu
Random Testimonial
~ Peter Cowley (Fatea Magazine)

"What a great evening! Graham Holland and his Liverpool Acoustic team have done it again! Tonight we had performances from four exceptionally talented artists, in the delightful ambience of the View Two Gallery, and all for the price of a couple of pints. I don't know how they do it! Peter Cowley, Fatea Magazine
What's the little bird saying?