Started: August 2005
Involved from: October 2006
Type of show: new music
Frequency: weekly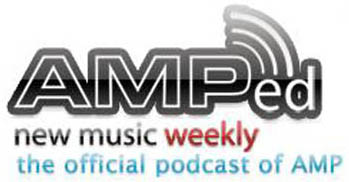 AMPed New Music Weekly is a collaborative show from the Association of Music Podcasting (AMP).
Every week the members of AMP submit one track from each of their shows and a different member each week hosts the show by introducing and playing the songs.
I've been submitting songs to AMPed on a regular basis since joining AMP in October 2006, and only three other members have submitted more tracks than me.
I have hosted AMPed on a semi-regular basis over the years and have always enjoyed the selection of music I've been given to play.
Search the site
Menu
Random Testimonial
~ Emma Harvey (Modo bar)

"This site is fantastic. I will definitely be using the site more! Thanking you kindly. Emma Harvey, Modo Bar,"
What's the little bird saying?